Collaboration with Korean volunteers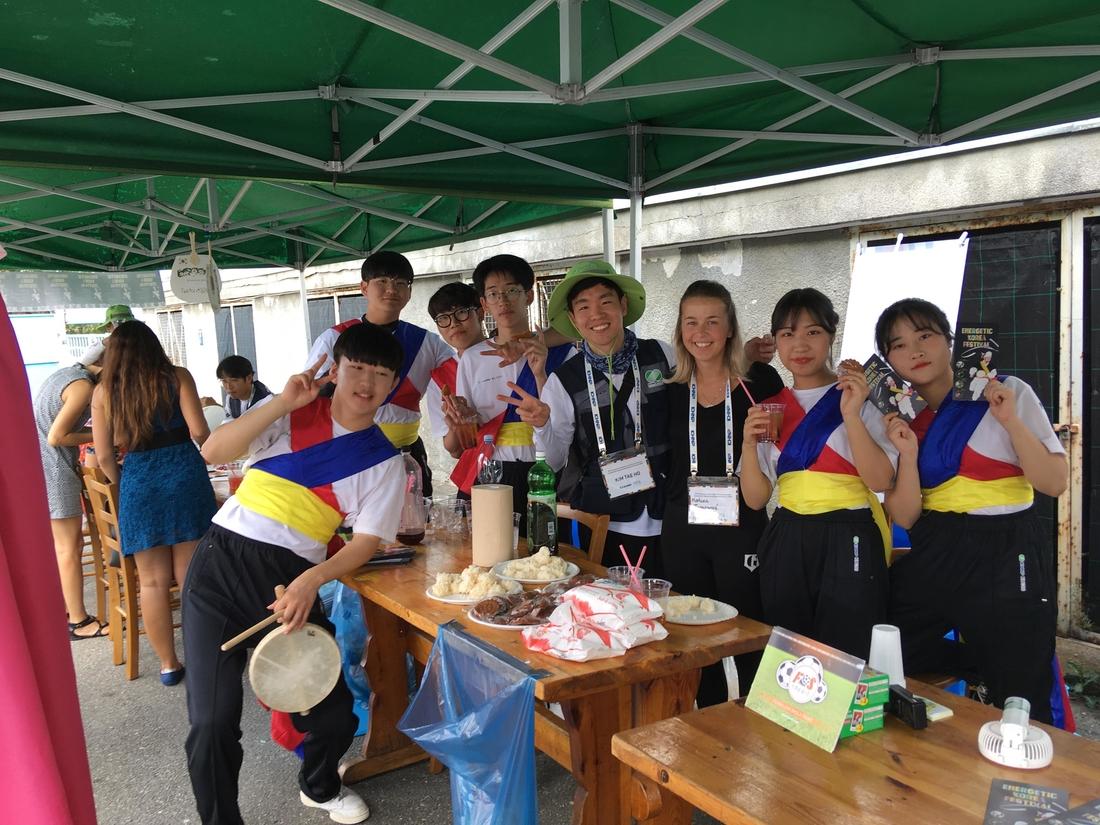 From 7 to 16 August, our company had the opportunity to participate in a Korean student volunteer programme supported by the Korean company KHNP (Korea Hydro & Nuclear Power). It is tendering for a contract on building a new nuclear unit at the Dukovany NPP and it is interested in establishing a close cooperation with the region.
24 students and 10 KHNP employees were joined by our colleagues Veronika Urbanová, Martina Tomanová and Zuzana Palátová. Activities related to the presentation of Korean culture took place in the Barevný svět day centre and the Seniors' House in Koutkova Street, Třebíč. All together created traditional Korean jewellery boxes and cooked typical Korean cuisine. They lent a hand during repairs and the painting of the football pitch fence of the Třebíč football school and cleaning windows at the ice hockey stadium of SK Horácká Slavia Třebíč. The Korean students also prepared an entertaining and educational programme for the local children at the Alternator Eco-technical Centre.
The Korean students' visit culminated on Thursday, 16 August, at the Energetic Korean Festival, which was held at the Borovina football pitch.
Besides tasting Korean food, the visitors could see a very interesting programme with examples of Korean culture. Finally, there was a friendly youth football match.
See a few photos from this event.